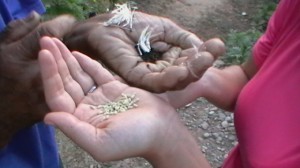 It has been over a month since our trip through the Brazilian northeast has ended. Slowly, memories, lessons learned and new friendships settle into our hearts. Little by little we are able to decode what this trip really represented in our lives.
Every trip is in fact a trip inside our soul. It is to challenge us to change perspective, to delight us by the beauty of distant places and to allow for casual and unlikely encounters that change our lives forever.
On our trip we have seen that inequalities between humans beings and destruction of our common home are everywhere. We also realized that nature is slowly turning into a luxury item. However, we were surprised by the solidarity of some people who dedicate their lives to the world and others, and we are deeply thankful for their willingness to share with us their knowledge and experiences.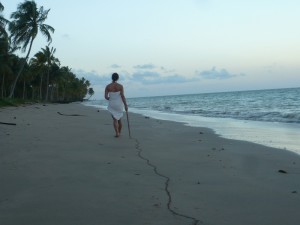 In short, in search of ourselves we have found a way. We found that the path is action, born out of love and solidarity, and guided by the pursuit of harmony and by faith in a better world.
We understood that it is not possible to establish a more harmonious system between man and nature without at the same time reassessing the relationship of man with man and of each one of us with ourselves.
Seeking our own harmony, we understood that we must relearn to admire the simple beauty of the world. And there are so many beautiful things! The sunset, singing birds, the sea. Life that sprouts like a miracle in every corner and continues to live in an infinite chain of inter-relationships depending on each other. We are part of this chain and united form a Whole. As the intelligent part of this chain we are responsible for looking after it, but how to do it?
Our encounters with the examples we have described during the trip gave us several clues. One is that we need not change the whole world. It is enough to contribute with small concrete actions. Brígida accepted the challenge of producing organic coffee and her role to care for the waters on her farm. Roy had the courage to fight for his inspiration to protect the Chapada Diamantina. David has invested part of his life to ensure that other people could enjoy the beauty he found when he first arrived in Pipa.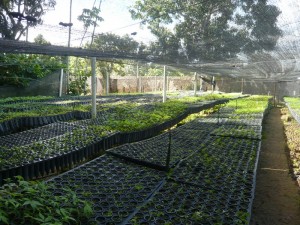 We also learnt that the effect of each individual action, when added to others, is multiplied exponentially. None of the people or institutions with whom we spoke achieved results alone. Natureza Bela found its way when it cooperated with partners, the Gostosenses see in practice that by helping each other they build a better future. Almost all initiatives only survived because they relied on contributions from supporters, either public or private.
What then can be our concrete action, and what is the role of Tambaba in all this? A clear conclusion we reached is that this action is not tourism. At least for now, we do not want to build a pousada. Maybe in the future, when we are older and with less energy.
At this point we want to help, through study and work, to build a system that values our intact forests and stimulates the recovery of many others, while at the same time serves as a livelihood for the communities living around or in them.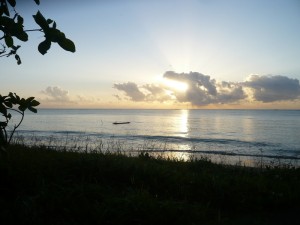 We saw in practice that there are already opportunities to do so. It is possible to produce seedlings for reforestation projects using local labor, or certify projects to capture and sell carbon. Companies invest in environmental projects as part of their social responsibility policy, etc.. There are certainly other ways to be explored. We will study to better understand the system and hope to contribute for its improvement.
Our small piece of land in Tambaba serves as both inspiration and laboratory for our ideas. The forest that covers it can serve as raw material for concretizing ideas that it has inspired in us. Tambaba filled our bodies with energy, our minds with ideas and our hearts with hope.
Finally, we ask you to help us not forget what we have learnt during these wonderful four months and conclude with an invitation: travel also within yourself, delight yourselves (again) in the beauty of life, fill your heart with solidarity and become the change you want to see in the world!